Release the value in your client data

100,000's opportunities at your fingertips

Prepare pitches in minutes, not days

Transform the client experience and convert more deals

Develop the best 'thought leaders' in the market
Generating insight and digitising the corporate banker
Prospecting
100,000's of opportunities and
ideas at your fingertips
Insights
Auto generated opportunity and
conversation insights for every company
Account Planning
Data driven account plans
Meeting Prep
Prepare for client meetings in
minutes…not days
Client Meetings
Transform your client pitches
with data, digital and interactive analysis
Reports
Automated pitch books, account
plans and credit reports in seconds
Professional Development
Lift your bankers and advisors to
be the best in the market
Greenwich Review
Coalition Greenwich rates i2i Logic as 'Best of Breed' in digital enablement tools
Improving your market presence and reducing your cost base
i2i Logic puts data and analytics into the hands of your front line and your clients – driving faster deal progression and cross sell.
Bankers and advisors can plan and prepare in minutes, without analyst support – allowing them to support more clients.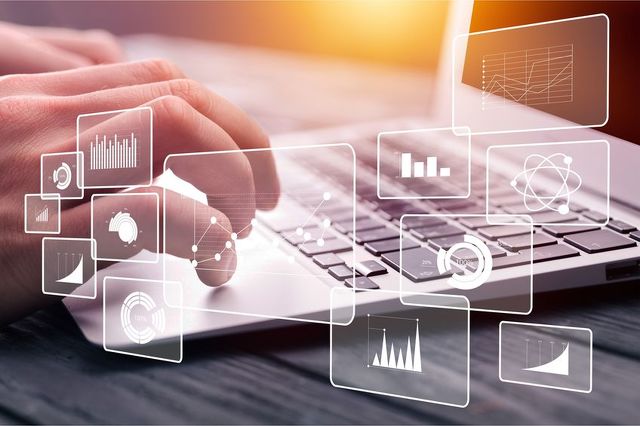 What our clients are saying
Benchmarking is unbelievable.
Quick and broad.
Institutional Relationship Manager

This information would take days to pull together!
Coverage Relationship Manager
Relationship Managers appear more knowledgeable with clients. The ability to drill into client pain points and propose solutions is a differentiating factor.
Relationship Manager
The i2i Platform reduces the research time per client, giving us more time to focus on other deliverables.
Transactional Banker
i2i Logic enhances our dialogue with clients.
Global Client Coverage
The possibility of showing the client the real impact of any product or project dynamically, differentiates our bank.
Global Transactional Banking
The i2i Platform replaces manual analysis and shortens meetings preparation.
Coverage Analyst
Faster credit analysis, faster pitch documents
Trade & Supply Chain Banker
This [platform] drove a rich conversation and action for the customer to consider in regard to their business.
Commercial Bank Relationship Manager
Focusses attention on areas which will generate ideas/insights/conversation.
FX Sales

FX module great for outlining the impact FX has on their metrics.
FX Sales

deep working capital analysis capability
Trade & Supply Chain Banker

It provides quick and near real-time insights into the financial health of our companies in the context of the industries, markets etc. that they are operating in.
Institutional Relationship Manager

The platform allows us to build trust and become a trusted advisor and partner.
Institutional Relationship Manager

Saves time
Institutional Relationship Manager

With a significant amount of information in one place I can see myself having the platform open while preparing a credit
Institutional Relationship Manager

Creates a 'credit' focused mindset and learning
Head of Credit Analytics

Richer analysis and planning of opportunities across banking and product partners.
FX Sales

Peer analysis is invaluable to illustrate to the customer how they differ from their peers.
Institutional Relationship Manager

Provides great factual insight for the bank and the clients world.
Institutional Relationship Manager

it empowers a Coverage Banker to engage more strategically.
Institutional Relationship Manager

Able to cut through directly to specific data points that can drive the opportunity.
Bank Executive

Gave great insight into parts of the organisation under analysis.
Transaction Banking Sales

Speed and accuracy of the data is very useful. The visual graphs are powerful.
Institutional Relationship Manager

This information would take days to pull together
Institutional Relationship Manager

Showing the client the real impact of any product or project dynamically differentiates our bank
Transaction Banking Sales

It enhances our dialogue with clients
Global Client Coverage